Butterfinger Coffee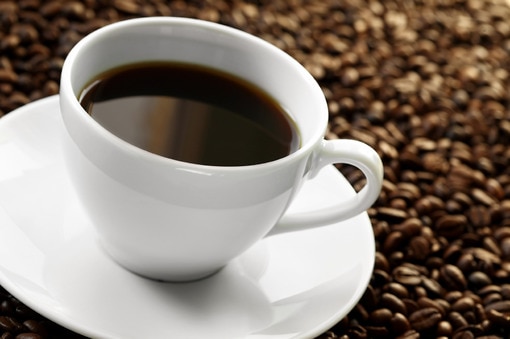 ---
Our Customers Thought
Very good coffee with a touch of butterfingers taste.
Lori
, Palmyra, PA
October 23, 2015
Glad I found it on your website, we use to get it at the one stop in the am, they took it out, now we can get it from you and never have to worry again
Stephen
, Cincinnati, OH
May 14, 2015
Amazing! The butterfinger flavor isn't too strong. It's perfect! And I only have to use half the sugar I would use normally. LOOOOOOVE this!!
Bianca
, Boulder City, NV
November 18, 2014
I received my first shipment very fast, and the packaging is adorable. My flavored coffee is brewing as I write this, and it has a wonderful aroma. I also appreciate the extra goodie that was included for me with my order. Great service, with a lot of evidence of TLC!
B
, Brooklyn, NY
March 25, 2014
Butterfinger coffee is my newest addiction. I'm a bit of a "coffee snob" but the coffees I have gotten from Nuts.com are delicious! Such great customer service too! Believe it or not, it is faster to order coffee from Nuts.com than it is to put it on my shopping list! It usually arrives the next day. I love this company!!
Della
, Tahlequah, Oklahoma
May 24, 2013
WOW!!! That pretty much sums up my first experience ordering from Nuts.com. I got my order on the day that you said I would receive it by, which was great. When the package arrived it was such fun to read the box it came in, kudos on the packaging. It left me anticipating what my order was like. The coffees I ordered were absolutely fabulous, and I am a hard customer when it comes to flavored coffees. The sesame sticks were the best I ever had. I am going to be a repeat customer from now on, and plan to try many more of your coffee selections and snacks. I will recommed you to my friends and family. Frankly, I am nuts for NUTS!
LuAnn
, Albert City, Iowa
February 20, 2013
WOW! yummy ginger, ooh, roasted fava beans & roasted soy beans, and those lovely vanilla beans. I have never had more than 2 of them at one time before. Such marvelous dried peaches, ooooh, and the dried apple slices, and the dried spinach is beautiful, & dried asparagus & broccoli. Another bag of that delicious butterfinger coffee mmmmm. And Fed Ex brought it early this morning. They have renewed my faith with all these nutty gems. Oh, and the seaweed peanuts are a real treat! I do like nuts! Thanks, Nuts.com family:)
georgia
, Odem, Texas
March 24, 2012
Coffee I shall not import no more, for it's you Nuts Online. I've found and, come to adore. Your coffees are fill with heavenly bliss. Importing those other coffees I sure wouldn't miss! Yours is fill with flavor, aroma so sweet.This was a wonderful gift and,a sure nutty treat! As you can see your coffee has made me Nut Nut Nutty! Now let's get serious. I was away for the holidays, upon my return I had a package waiting for me. When I opened it. I saw coffee and I'm standing there saying to myself . Yep just another coffee, I'm going to donate or discard ,but it was the aroma that was bursting out of the box that grab my attention. I became curious. Fixed me my first cup of Snicker-doodle . I couldn't believe it! I was in utter dis belief . I then placed a call to my relative in New York who sent your package to me. I kept asking her over and over was she certain that this coffee came in it's original package, or did she order it from somewhere else ,and placed it in this (Nuts Online) bag,so I wouldn't know the real placed she purchased it from. I jumped online did my research and sure enough your products were real,and more surprising . I was drinking rich and flavorful coffee from a company that is based right here in America. I am a snob when it comes to certain things, and I usually have my coffee imported from other countries for the past(26 years) I asked my relative where was she all this time to introduce me to your brands. I took the snicker-doodle along with the simply sinful, Butter finger, and Jamaican Royal nut to my company and had my employees sample it. It was so delicious to them... and my Assistant who is a Starbucks fanatic , Or shall i say was ? :) left her Starbucks cup of coffee, sitting in the office all day and kept drinking the ones from your company I took into the office. I will no longer have my coffees imported. I am truly happy and excited that I was introduced to your products. I have spread the word, you made a believer out of this tough guy , and I will surely start doing business with your company from now on. Thanks, D.Levine
D.Levine
, Holmby hills, California
January 20, 2011
I just ordered the coffee a few days ago and have to say it's the best i've had in years. from grounds to brewed it smells so fresh you wouldn't believe. I haven't tried any of the other various things this site has but I certainly plan to, starting with every single coffee they have and going on from there. keep it up!
mellisa
, canton, texas
April 8, 2010
Ingredients
Packaged in the same facility as peanuts, tree nuts, wheat, soy, and milk products.
Storage
Store at room temperature for up to 6 months.
Country of origin: Colombia