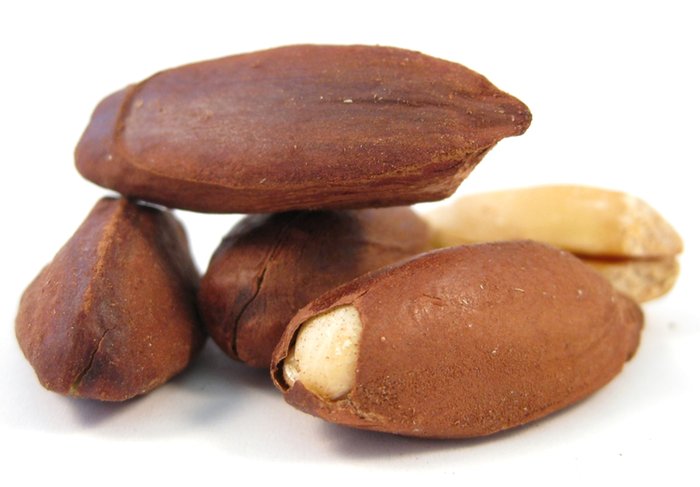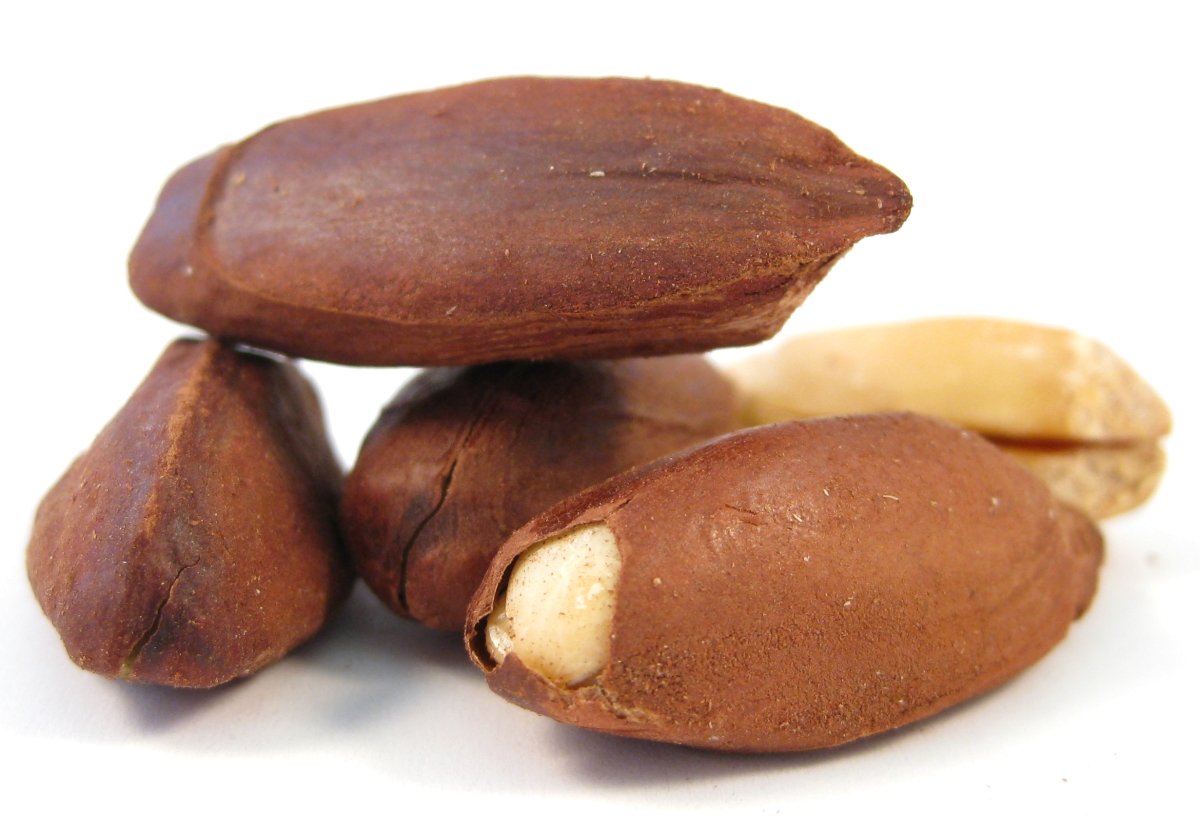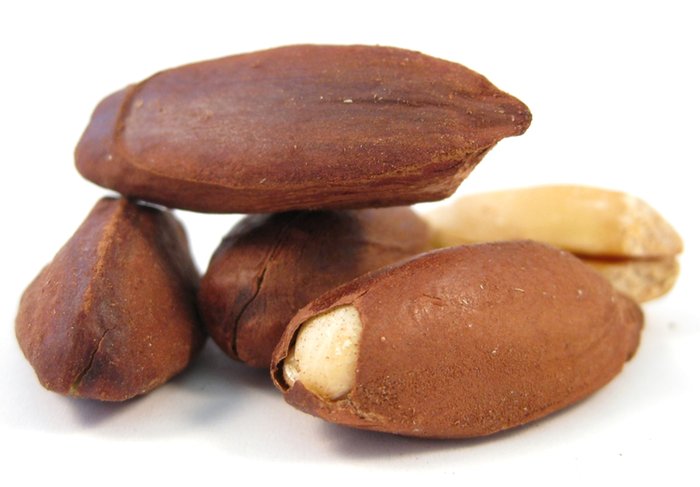 Pili nuts are a rich buttery tasting nut grown in the volcanic soil of the Philippine peninsula. High in protein, calcium and potassium, pili nuts are a healthy snack with a delicious flavor. They also make a wonderful addition to desserts and baked goods. Try these dry roasted and unsalted pili nuts for yourself and discover what makes them so unique and incredible.
4 Surprising Health Benefits of Pili Nuts
1) Monounsaturated Fats: Nearly half of the fat found in pili nuts comes from beneficial, heart-healthy monounsaturated fat. Foods rich in monounsaturated fats can help lower bad cholesterol levels and reduce the risk for heart disease.
2) Magnesium: Pili nuts contain the highest source of magnesium of nearly any nut. Magnesium plays an important role in keeping blood pressure normal and supporting bone health.
3) Complete Protein: Considered a complete protein source, pili nuts provide all eight essential amino acids that the human body must obtain through diet. The high-quality protein found in pili nuts makes them a great post-workout snack.
4) Phosphorus: This mineral is responsible for maintaining bone health and is considered the second most important element for bone support, right behind calcium. Luckily, pili nuts are a superb source of phosphorus. Your bones will thank you!
Read More
Ratings & Reviews
These are fine, but not particularly flavorful—just the nature of the nut, I guess.
CAROL
, Westminster, MD
Just not impressed for the money. Hard to shell them.
Jennifer
, Fort Collins, CO
Great flavor!
Kathryn
, Greenville, MI
We like to try new things so this was a gamble. They have a unique look to them which I like. The skin is thick and I expected that to be unpleasant but it wasn't at all. The nut inside is hard to describe. It's sorta like cotton candy in the sense it is airy and kinda just dissolves when you bite it. I can see why God gave it a thick skin to protect the fragile nut inside. I'm not sure it'll be a family favorite only because the texture takes some getting use to. I miss the satisfying crunch of a regular nut. But if you have older people in your life that might have brittle teeth this would be a great option! They are packed with magnesium and other important nutrients so I would buy them and stir them into our nut mix at home just for that reason. I think we are so used to nuts being hard and crunchy that when you bite into this airy softness there's a split second you wonder if the nut is spoiled?! Once you get used to it, it's quite good though. If you are buying nuts for texture this might not be for you. But if you are buying nuts for their nutrition this nut is definitely for you!
Karen
, Kingston, WA
Ingredients
Dry roasted Pili nuts Packaged in the same facility as peanuts, tree nuts, wheat, soy, and milk products.
Nutrition Facts
Amount per serving
Calories
% Daily Value
The % Daily Value (DV) tells you how much a nutrient in a serving of food contributes to a daily diet. 2,000 calories a day is used for general nutrition advice
More Info
Store in a cool dry place for up to 6 months. It is ok to refrigerate.
Country of origin: Philippines
ID: 6271