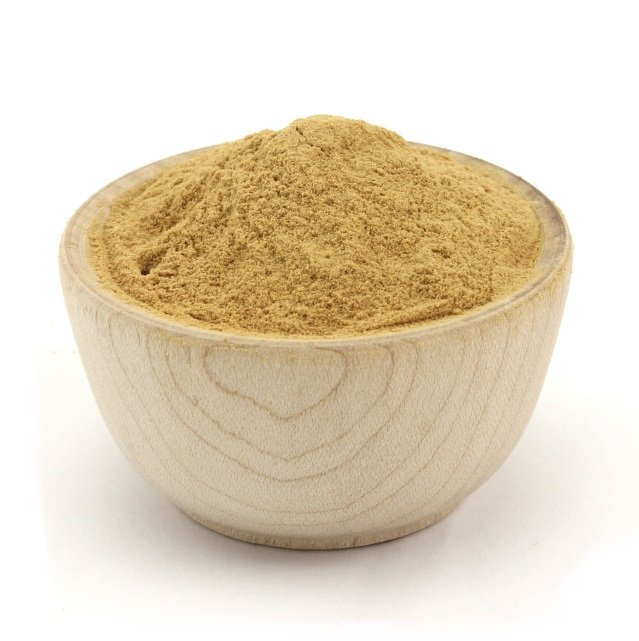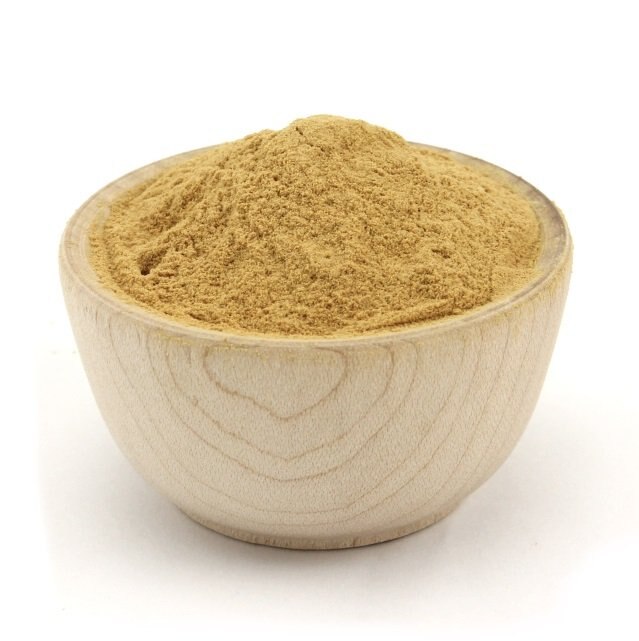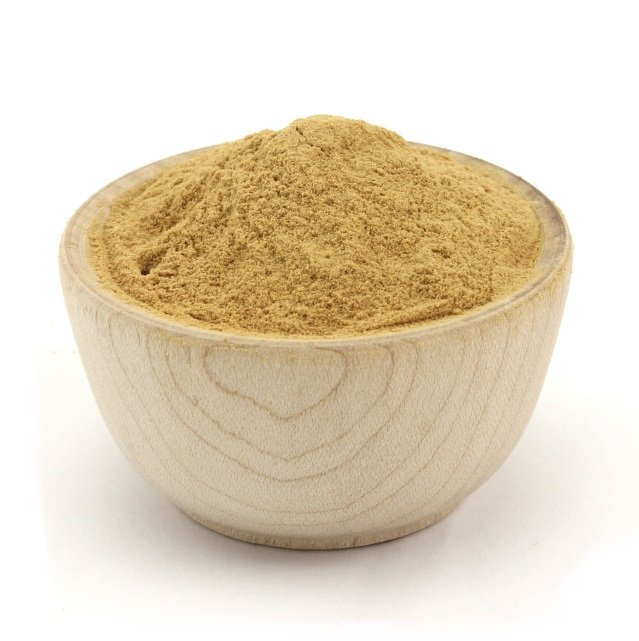 Monk fruit powder is a natural low-calorie sugar alternative, derived from real monk fruit. Also known as Luo Han Guo, monk fruit is a small melon native to southeast Asia. The fruit is very sweet, due primarily to naturally-occurring antioxidants known as mogrosides which give a cleaner and more intense sweetness. Only a small amount is needed to sweeten food or drinks.
Nuts.com's Premium Monk Fruit Powder
Our monk fruit powder is 100% pure extract, which means it contains the highest concentration of the antioxidants mogrosides that you'll find anywhere. Since our luo han guo is very potent, you don't need to use much. Just a teaspoon of our monk powder provides the same amount of sweetness as one cup of sugar. The monk fruit packets sold in supermarkets often contain binding agents and fillers that dilute the product. That's why it's important to look for 80% pure extract monk fruit powder. Our monk fruit powder is 80% mogrosides, the main chemical component that gives the powder sweetness, but is made with 100% Luo Han Guo Fruit and no other carriers.
How to Use Monk Fruit Sweetener
Monk fruit powder is 200-250 times the sweetness of table sugar so a little goes a long way! This all-natural sweetener has a caramelized toffee fruit flavor, which makes it the perfect substitute for honey. Plus, there's no bitter aftertaste. Sweeten your coffee, tea, or other beverages with 1/2 a teaspoon of monk fruit sweetener. It also works as an alternative to sugar or maple syrup in oatmeal, yogurt, and other foods. Feel free to experiment with the quantity to achieve the desired sweetness that works best for you.
Substituting monk fruit powder in cooking and baking gets a little trickier because most recipes require sugar for needed volume and texture. Start by substituting half the amount of sugar in your recipe with the necessary amount of monk fruit powder for sweetness. This may require some experimentation but you'll get the hang of it in no time. Monk fruit powder is heat-stable so it can readily be used in many recipes. It can also be used in sugar-free and no-sugar-added foods and dietary supplements.
Health Benefits of Monk Fruit Powder
In Eastern medicine, monk fruit has been used for centuries to treat various ailments. Monk fruit powder is rich in antioxidants known as mogrosides, which give the fruit an intensely sweet flavor. Studies show that mogrosides may provide anti-inflammatory benefits although more research is needed to understand the benefits of mogrosides in monk fruit. Since monk fruit does not affect blood sugar levels in the same way as traditional sweeteners, it is considered a safe option for diabetics. Preliminary research suggests that monk fruit may also have an antihistamine effect, which could be beneficial for treating allergies and asthma.
Ratings & Reviews
VERY sweet, I use about an 1/8 of a teaspoon in a quart of home-made almond milk. Has a very nice taste, not "tinny." This bag will last a while!
Laura
, East Marion, NY
Add this Monk Fruit in my Hot Cocoa. A little bit goes a long ways.
Barbara
, North Richland Hills, TX
A lot sweeter than expected--have to be careful on how much to use--still good!
Allen
, Union City, IN
Oh my heavens! My husband had to cut back on sugars so we stopped making sweet tea several years ago. However, after seeing this and reading other reviews I thought maybe I'd give it a try. I am IN LOVE with monk fruit powder! I haven't used it to cook/bake with, but only 1/2 tsp replaces 2 cups of sugar in a gallon of sweet tea...... 1/2 a teaspoon! I've also used the powder to make kettle corn. As the popcorn is shooting out of the air popper I shake a little salt and literally just barely "dust" the popcorn with the powder. Probably the equivalent of a dash. I shake it all up and it's amazing how the monk fruit powder sweetens the entire huge bowl. There is the tiniest bit of a twang which kind of reminds me of an artificial sweetener aftertaste but it isn't as strong as with artificial sweeteners and knowing that this is a healthy alternative to both real sugar and artificial sweeteners I can certainly live with that little twang. THANK YOU for allowing us to have sweet tea again!
Jennifer
, Richlands, VA
Ingredients
100% Monk Fruit (Luo Han Guo). Packaged in the same facility as peanuts, tree nuts, wheat, soy, and milk products.
Nutrition Facts
Serving size 1g (~0 oz.)
Amount per serving
Calories
4
Calories from Fat
%DV
Total Fat
0g
0%
Saturated Fat
0g
0%
Cholesterol
0mg
0%
Sodium
2mg
0%
Total Carbohydrate
1g
0%
Dietary Fiber
0g
0%
Sugars
0g
Protein
0g
Vitamin A
0%
Vitamin C
0%
Calcium
0%
Iron
0%
More Info
Country of origin: China
ID: 1345
Click here to
read
related CA Prop 65 Warning