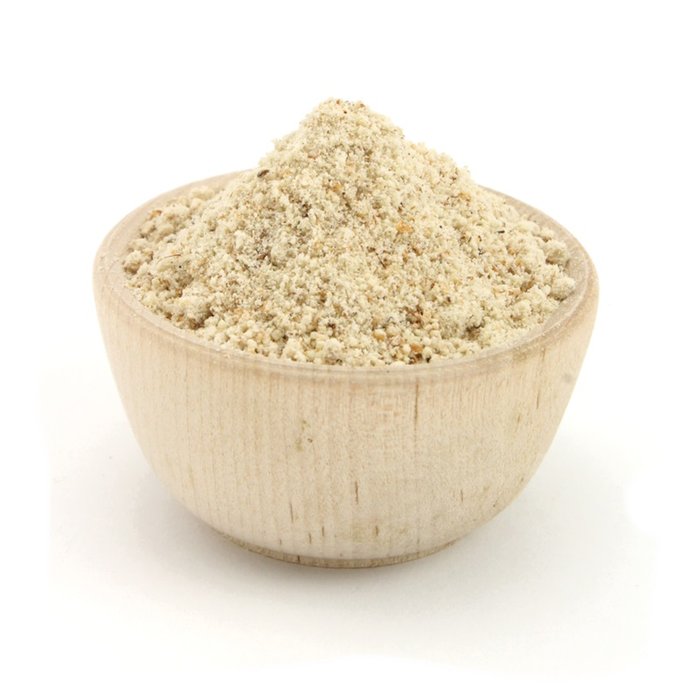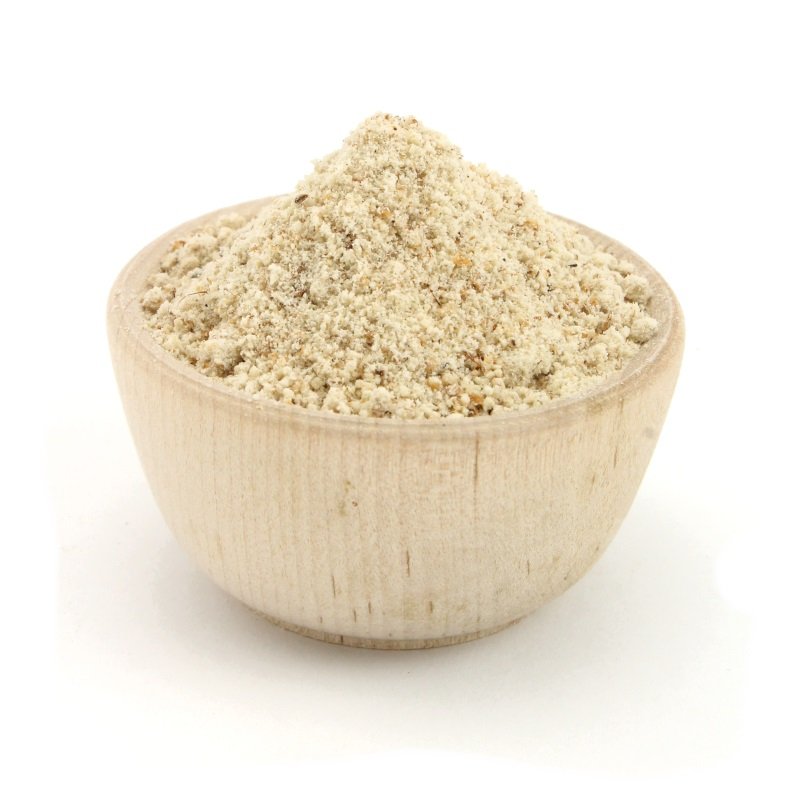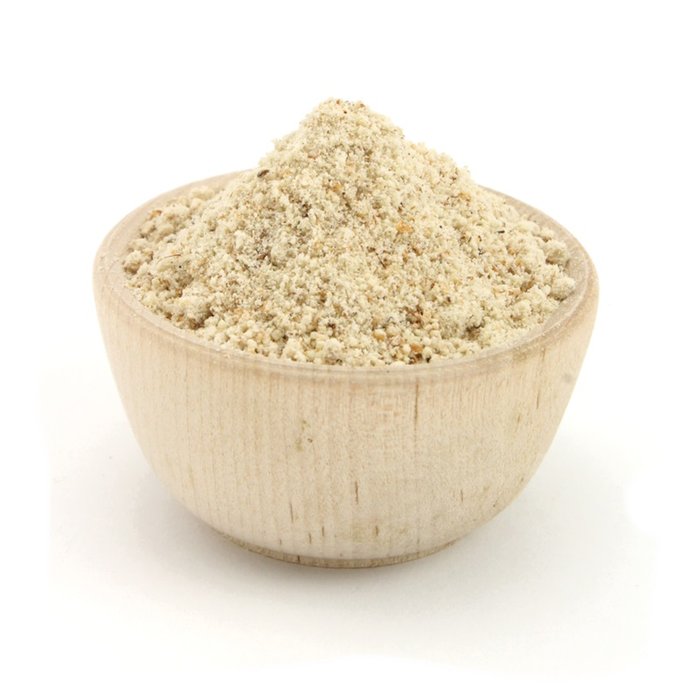 Give a warm welcome to our newest gluten-free baking delight: organic tiger nut flour! This paleo-friendly flour is finely ground from tiger nuts: small root vegetables that are packed with prebiotic fiber. Baked goods are healthier than ever when made with tiger nut flour. Simply replace all-purpose flour with the same amount of tiger nut flour in your recipe. You'll find that tiger nut flour achieves similar results, yet provides so much more nutrition than white flour.
How to Use Tiger Nut Flour
The great thing about tiger nut flour is that it can be used as a one-to-one replacement for all-purpose flour in many kinds of recipes. Want to make tiger nut pancakes? Easy! Simply swap out the flour in a traditional pancakes recipe with tiger nut flour. How about muffins? No problem. Replace the flour with tiger nut flour. What about a cake? You know the drill.
For a classic treat with a healthy twist, make chocolate chip cookies with tiger nut flour. The slightly sweet and nutty flavor of the flour complements the chewy morsels of chocolate perfectly. Looking for other ways to incorporate tiger nut flour into your diet? Add a scoop to your hot cereal or breakfast smoothie for a boost of nutrition. Tiger nut flour can also be mixed into veggie burger and granola recipes, and can even be used in pizza dough. There's really no limit to what you can make with tiger nut flour!
Health Benefits of Tiger Nut Flour
Tiger nut flour offers all the rich nutritional benefits of the tiger nut. Although tiger nuts are a good source of many nutrients, including protein, potassium and iron, they are better known for being one of the best dietary sources of resistant starch. A prebiotic fiber that behaves similarly to soluble fiber, resistant starch helps regulate blood sugar levels so it is especially beneficial to people with diabetes. It can also help reduce body weight and provide a sense of fullness to prevent overeating. As a prebiotic fiber, resistant starch helps fuel good bacteria in the gut, which supports digestive health (Advances in Nutrition, 2013).
References
Birt, D. F., T. Boylston, S. Hendrich, J.-L. Jane, J. Hollis, L. Li, J. Mcclelland, S. Moore, G. J. Phillips, M. Rowling, K. Schalinske, M. P. Scott, and E. M. Whitley. "Resistant Starch: Promise for Improving Human Health." Advances in Nutrition: An International Review Journal 4.6 (2013): 587-601. Web.
Ratings & Reviews
nice aroma, replace some flour with it. i like it.
Darlene
, Wendell, ID
This isn't easy to find...but NUTS.COM comes through!
Rosalia
, Denver, CO
Best Tiger nut flour I have purchased. Has a wonderful flavor,
Greg
, Tremont, IL
I have tried Gemini the best known brand that is most recomended and Nuts.com brand. This is my favorite. The texture is better for baking. The Gemini brand TNut was more damp and baked moer cakey. I have been experimenting using arrowroot starch in combination with TNut flour ahich has resulted in the best texture in cookies and even a yeast bread. The flavor was delicious in my bread. I made Old Fashioned Peanut butter cookies substituting half and half Tnut and arrowroot starch to replace white flour. They were delicious. I used xylitol that I added some molasses too for a brown sugar xylitol and added some allulose sweetener for the white sugar (I could have added .ore xylitol) basicallyned to taste basically following the recipe. I cant stand the modern recilpe that everyone raves about that just calls for sugar and peanut butter I find it disgustingly sweet. I wanted a low carb cookie that had the texture of a cookie made with flour. Also I suggest for best results that you put tigernut tbrough a blender or someething to grind it finer.
Robynn
, South Royalton, VT
Ingredients
Organic Whole Ground Tigernuts. Packaged in the same facility as peanuts, tree nuts, soy, and milk products.
Nutrition Facts
Serving size 30g (~1.1 oz.)
Amount per serving
Calories
150
Calories from Fat
80
%DV
Total Fat
7g
11%
Saturated Fat
2g
8%
Cholesterol
0mg
0%
Sodium
0mg
0%
Total Carbohydrate
19g
6%
Dietary Fiber
10g
40%
Sugars
6g
Protein
2g
Vitamin A
0%
Vitamin C
3%
Calcium
2%
Iron
10%