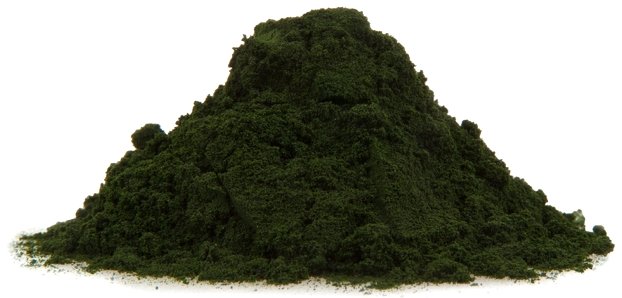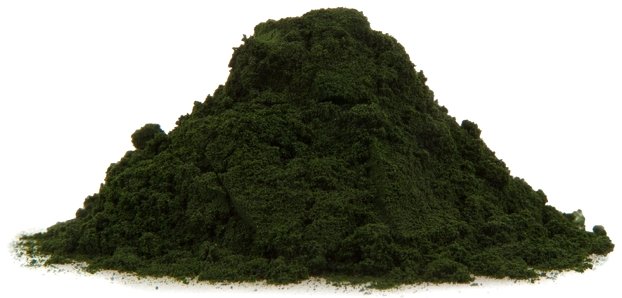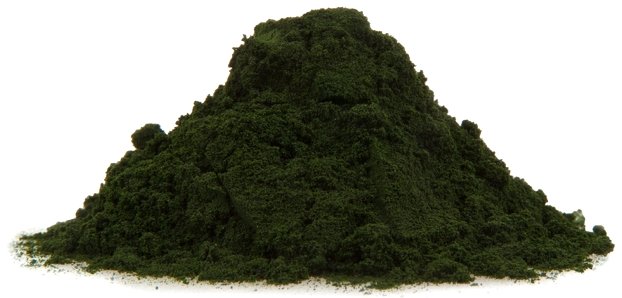 Chlorella powder is a superfood algae that offers many health benefits. Rich in chlorophyll, an important nutrient for cleansing the body, chlorella is an ideal detoxifying food. It also contains high levels of protein, antioxidants, vitamins, and minerals that may improve the immune system and support weight loss. Mix chlorella into smoothies, salad dressing, and more for its health-boosting effects.
What is Chlorella?
Chlorella is an emerald green, single-celled freshwater algae that grows naturally in lakes and ponds. It contains high amounts of the pigment chlorophyll, which is responsible for providing its signature green color. Chlorella is extremely nutrient-dense, which is why it is classified as a superfood.
How to Take Chlorella
Serving Suggestion: Begin by taking 1-2 teaspoons of chlorella powder daily in beverages or food. You may gradually increase your dosage to one tablespoon per day.
Taste: Chlorella tastes similar to green tea and is nearly indistinguishable when added to foods. The taste will not overpower the flavor of your dishes; at the most, it will offer a pleasant green color.
Chlorella Recipe Ideas: Chlorella powder can be enjoyed in a wide range of recipes, from smoothies to guacamole dip. It can be mixed into juices, salad dressings, or any other food or liquid. Get creative by adding it to a pesto sauce for pasta, or make some savory green eggs and ham. You'll barely taste it in your food, and chlorella will be doing your body a world of wonders!
5 Health Benefits of Chlorella
1) Natural Detox — Chlorella powder offers an all-natural way to cleanse and detoxify the body. The fibrous cells walls of this green algae is believed to bind to heavy metals, synthetic chemicals and other toxins, making it easy to expel these contaminants from the body.
2) Easy Nutrient Absorption — Toxins are absorbed into chlorella's fibrous cell walls, but the human body typically has a difficult time breaking down the indigestible cell walls. That's why the best chlorella products - like this powder - have cracked cell walls so that our bodies can easily absorb the protein, vitamins and minerals that chlorella has to offer.
3) Supports Weight Loss — A 2008 study published in the Journal of Medicinal Food found that regular chlorella supplementation led to reductions in body fat percentage, total cholesterol, and fasting blood glucose levels. This research suggests that chlorella may be a beneficial addition to the diets of those looking to lose weight.
4) Anti-Aging Effects — Chlorella powder may promote younger looking skin because of its high antioxidant concentrations. Research published in Clinical Laboratory demonstrates that chlorella can significantly improve antioxidant status and reduce oxidative stress. Excessive oxidative stress is associated with premature aging so reversing it is important for skin and overall health.
5) Boosts the Immune System — High in immunity-boosting nutrients, chlorella powder can help ward off illness. Findings published in the Nutrition Journal suggest that chlorella supplementation may improve the body's natural defense system in healthy people.
Chlorella Powder: Our Registered Dietitian's Top Pick
Our Health Nut and Registered Dietitian likes to add chlorella to green juice for a boost of protein and iron. Just 0.4 ounces of chlorella has 6 grams of protein and 72% of the daily value for iron.
What Experts Say About Chlorella Benefits
Dr. Oz from the Dr. Oz Show: "Chlorella…acts as an efficient detoxification agent by binding to toxins, such as mercury, in your body and carrying them out of your system. It is the chlorophyll in chlorella that makes it so powerful, as chlorophyll helps you process more oxygen, cleanses your blood and promotes the growth and repair of your tissues."
Muscle Works Magazine: "Chlorella has a strengthening effect on the immune system. It is known to increase production of antibodies that fight infection. This includes the production of interferon, the body's natural weapon against destructive cancer cells. Chlorella allows the body to cope with the onslaught and maintain strength, improving the patient's chances of fighting cancer."
Rachel Venokur-Clark, certified holistic health counselor: "Chlorella may stimulate the growth of healthy intestinal flora, aiding in digestion, preventing constipation and reducing symptoms of chronic illnesses including diverticulitis and Crohn's disease."
How Our Chlorella Is Sourced
Our chlorella is the Vulgaris variety cultivated in a closed sterilized indoor facility in Gunsan, South Korea. It is grown in heterotrophic tanks and has a thinner cell wall than chlorella grown in outdoor ponds. This makes chlorella easier for our bodies to break down. The heterotrophic tank is thoroughly sterilized and controlled from start to end and results in a top quality product.
During the heating and cooling process of transforming chlorella into powder, the thin cell wall splits naturally instead of being harshly cracked or broken. This natural way of cracking the cell releases the nutrients needed for more efficient digestion than if the wall was forcibly cracked. Our chlorella is non-irradiated and has a growth factor of more than .4 absorbency. It is also non-GMO (Genetically Modified Organism).
How to Store Chlorella
Chlorella powder should be stored in a cool, dark place away from sunlight and heat. It will keep fresh for up to one year. Chlorella may also be stored in the fridge, although this is not necessary.
Ratings & Reviews
We love this in our morning breakfast drink.
Susan
, Littleton, CO
Great addition to my smoothies
Jan
, Tacoma, WA
I'm very happy with all my selections. I'll be back in the future to expand on my list of favs.
James
, Granada Hills, CA
An odd tasting food with immense nutrient density. I use it for the high iron content primarily.
anthony
, Pompano Beach, FL
Ingredients
Chlorella Powder. Packaged in the same facility as peanuts, tree nuts, soy, and milk products.
Nutrition Facts
Serving size 4g (~0.1 oz.)
Amount per serving
Calories
13
Calories from Fat
%DV
Total Fat
0g
0%
Saturated Fat
0g
0%
Cholesterol
0mg
0%
Sodium
0mg
0%
Total Carbohydrate
1g
0%
Dietary Fiber
0g
0%
Sugars
0g
Protein
3g
Vitamin A
0%
Vitamin C
0%
Calcium
0%
Iron
0%
More Info
Store in a cool dry place for up to 1 year. It is ok to refrigerate.
Country of origin: South Korea
ID: 7211
Click here to
read
related CA Prop 65 Warning