Nut Assortment Tray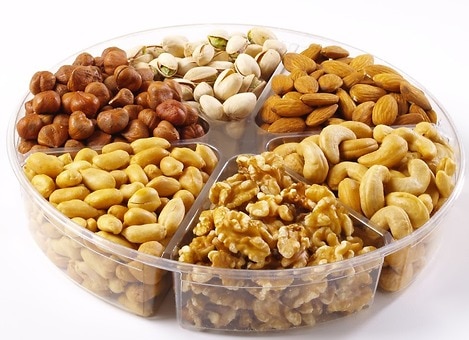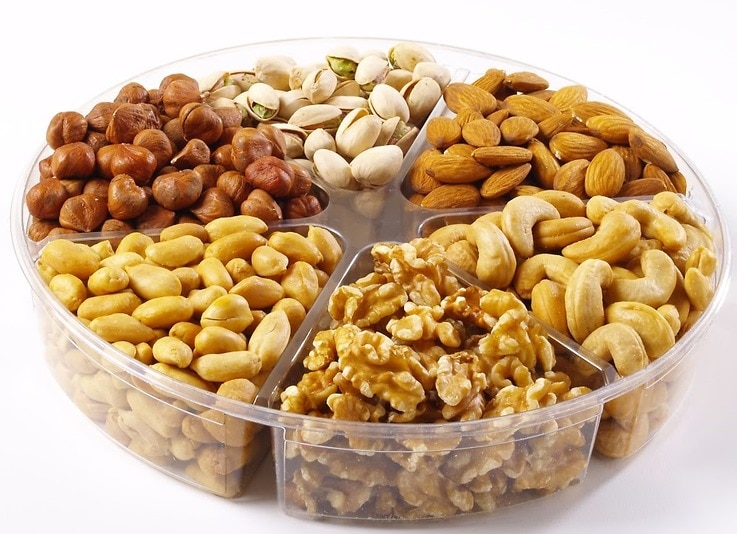 ---
Our Customers Thought
Everything was great! My gift arrived on time and my friend loved the item. She was thrilled. Thank you for your great service.
Denise
, Garrison, NY
November 14, 2018
Always a great treat.
Beth
, Budd Lake, NJ
October 21, 2018
The recipient called to say she had never had such terrific nuts, everything was great, the cashews were enormous and even the peanuts were better than you would usually find.
Pamela
, Redwood City, CA
October 7, 2018
I sent this to my son for his birthday in lieu of a birthday cake and he loved it so much ! He said every single nut was fresh and perfect. I will send this again to my other son when its his birthday. He really appreciated it. Thanks for a wonderful product @@
Sandy
, Deer Trail, CO
August 16, 2018
The only problem was that the lid came open in the box and the compartments were mixed up and some spilled into the box. The nuts themselves were great!!
Darryl
, Melbourne, FL
June 21, 2018
Bought this for my Dad for Father's Day....he loves it!
Christine
, Clayton, CA
June 11, 2018
They are so fresh and amazing
Anna
, Stafford Springs, CT
June 9, 2018
They were sent to my sister and her husband and my sis told me they were very good.
Connie
, Fairhaven, MA
May 14, 2018
I had this ordered as a gift for a friend. He loved all the nuts especially the pistachios because they were crunchy except for the walnuts, and macadamia.
felicia
, Salt Lake City, UT
March 7, 2018