Organic Coconut (Palm) Sugar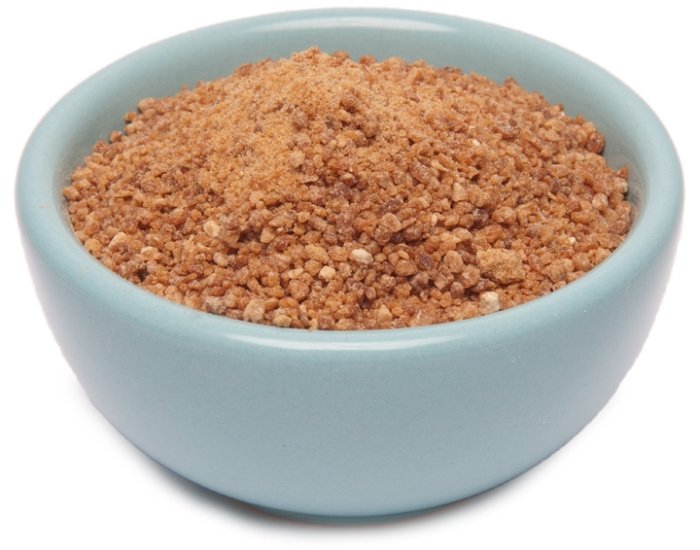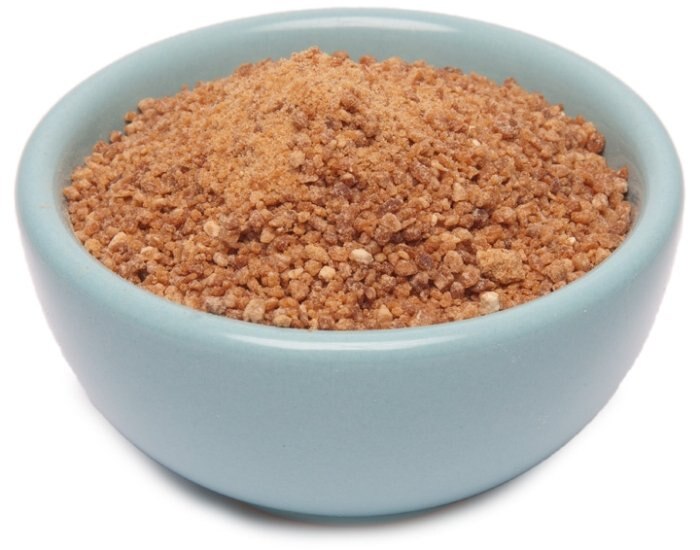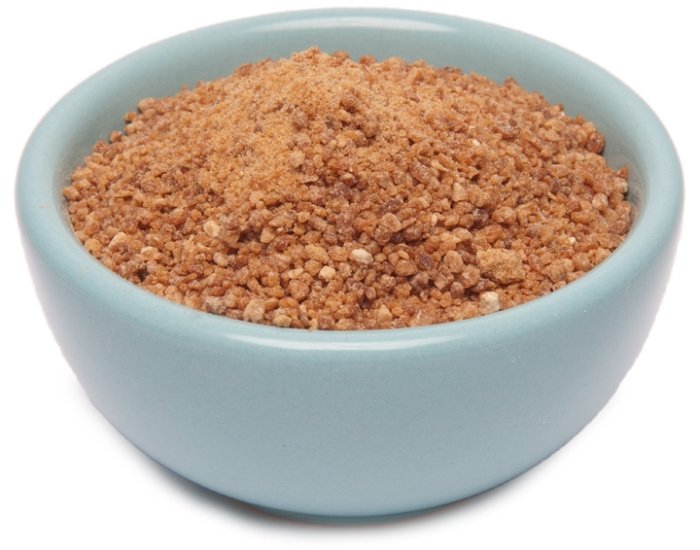 Organic Coconut Sugar comes from the coconut palm tree and is also known as palm sugar. This all natural caramel-like crystal sugar is a perfect 1:1 replacement for table sugar. A 1 tsp. serving (4g) has 15 calories. Coconut sugar is a naturally low-glycemic index food. Our coconut palm sugar is Certified Organic and Certified Gluten-Free.
What is Coconut Sugar and How Is It Made?
Coconut sugar is derived from the sap of the coconut palm tree. The sap is collected through a process called "tapping" in which flower buds are cut to allow the flow of sap into containers. The sap is then heated until the majority of water has evaporated. The coconut palm sugar can then be enjoyed in its liquid form, or dehydrated to crystals.
What Does Coconut Sugar Taste Like?
Coconut sugar has a naturally sweet flavor that is reminiscent of brown sugar with hints of caramel. It does not taste like coconut despite the plant that it comes from. In crystal form, it tends to clump together in a similar fashion as brown sugar. Its sweet flavor makes coconut palm sugar an ideal substitute for sugar in recipes for baked goods, or to simply enhance a bowl of warm oatmeal.
Benefits of Coconut Sugar
Since it has a low-glycemic index, coconut palm sugar is often considered a better alternative to regular table sugar because it doesn't cause the same spike in blood sugar. Unlike table sugar, which is mainly empty calories, coconut sugar retains nutrients from its source, the coconut palm tree. It provides small quantities of iron, zinc, calcium, and potassium, as well as antioxidants.
Coconut Sugar in Baking
Organic coconut palm sugar can be used as a 1:1 replacement for white or brown sugar. Since coconut sugar has a very low melting temperature and a very high burning temperature, it can be used in most recipes. Coconut sugar has a golden brown color and slightly coarse texture, so it tends to work best for making cookies, muffins, brownies, and bread. For white or light colored desserts, we do not recommend using coconut sugar because it will affect the color. The flavor of coconut sugar is similar to brown sugar, so keep that in mind when using it in recipes as to not overwhelm delicate flavors.
Ratings & Reviews
This is the first time that I tried Coconut (Palm) Sugar as it is a healthy alternative for regular sugar. We love it! It adds a great flavor with just the right amount of sweetness. We love it on Nut's Oatmeal, and recipes calling for sugar.
Myra
, Chesapeake, VA
Absolutely love it, especially for oatmeal, cookies and quick breads.
Thomas
, Galloway, OH
Palm sugar works well for Asian food calling for sugar. Not as sweet as other types of sugar yet all natural. Good.
Jane
, Stockbridge, VT
I use this for palm sugar for baking, and for sprinkling on oatmeal...No lumps, sugar tasted fresh and delicious.
Madeline
, Katonah, NY
Ingredients
Organic Coconut Sugar. Packaged in the same facility as peanuts, tree nuts, soy, and milk products.
Nutrition Facts
Serving size 4g (~0.1 oz.)
Amount per serving
Calories
15
Calories from Fat
%DV
Total Fat
0g
0%
Saturated Fat
0g
0%
Cholesterol
0mg
0%
Sodium
0mg
0%
Total Carbohydrate
4g
1%
Dietary Fiber
0g
0%
Sugars
4g
Protein
0g
Vitamin A
0%
Vitamin C
0%
Calcium
3%
Iron
1%