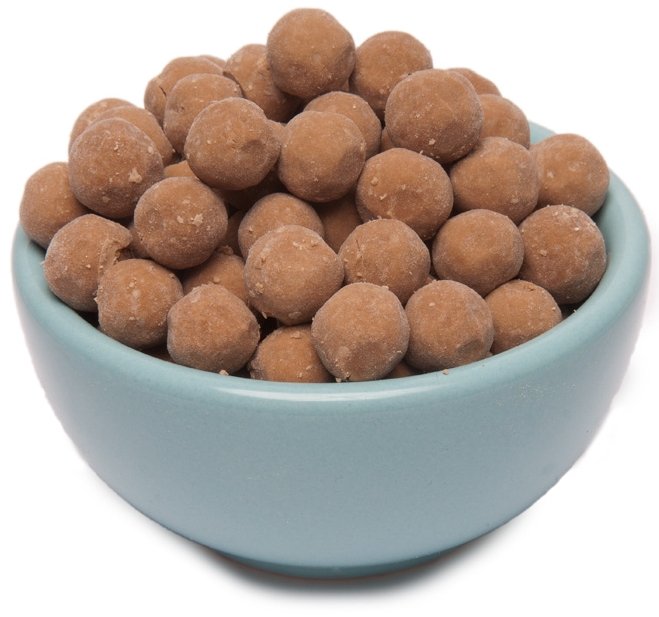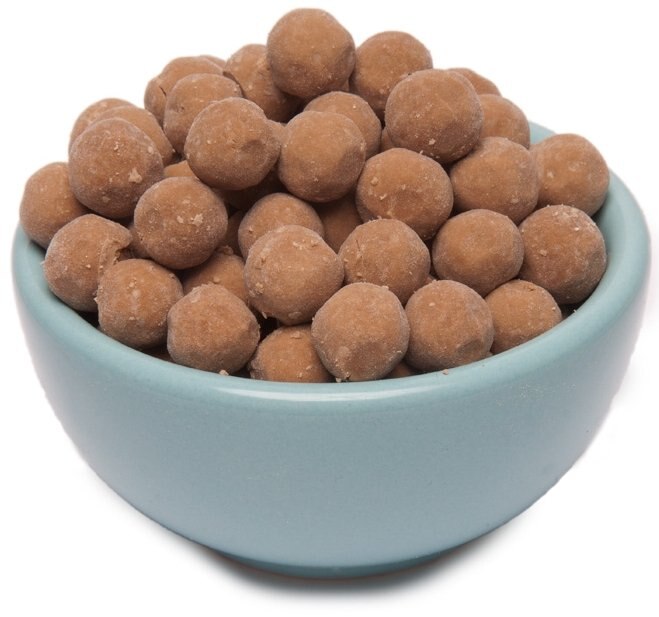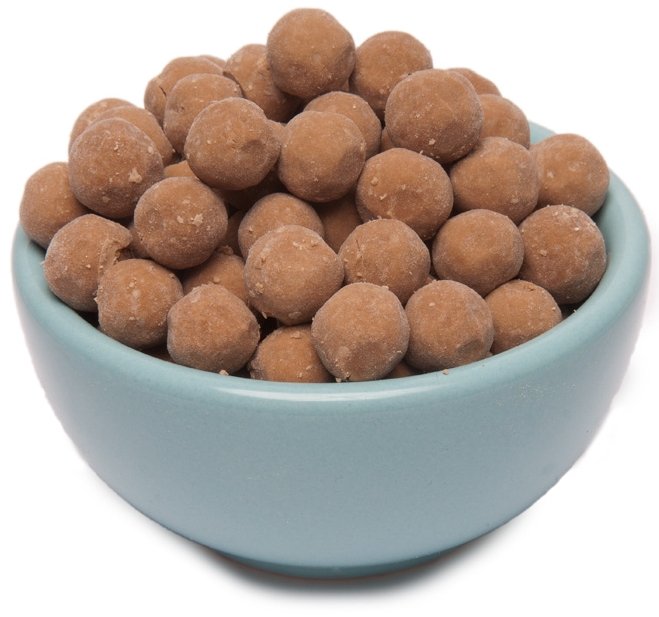 Black tapioca pearls make us bubble over with joy! Also known as boba, black tapioca pearls are the perfect "bubbles" in bubble tea. They are small, round balls made from tapioca starch for a sweet and somewhat gummy consistency. Ours are the same boba pearls as those used at gourmet pearl milk tea shops. Also delicious in desserts, black tapioca pearls are a versatile treat.
How To Cook Tapioca Pearls
Water to tapioca ratio is 6:1 (for example, use 6 cups of water for 1 cup of tapioca).
Boil water in a large pot or a rice cooker. Add the tapioca pearls to the boiling water. Stir the tapioca pearls and cover (don't open the cover until it is fully cooked). Cook for 45 minutes. Turn off the heat and let the tapioca pearls sit for 30 minutes. Rinse cooked pearls with warm water for about 3 minutes and drain. Cover with brown sugar or honey (optional) and serve.
How To Make Boba Tea
To make boba tea, begin by making your favorite tea for the base. Boba tea is traditionally made with black tea, but you can also use green tea, fruit teas, flavored mixes, or even coffee. Add the following to your glass in this order: a few spoonfuls of boba, several ice cubes, one cup of tea, 1 tablespoon of sweetener (i.e. sugar, honey, agave nectar, etc.) and 1/4 cup of milk. And don't forget the bubble tea straws, which are the perfect size for tapioca pearls.
What are Tapioca (Boba) Pearls?
Tapioca pearls are gummy-like spheres made from the starch of the cassava root, a plant native to South America that is now cultivated throughout the world. The round tapioca pearls are produced by passing the moist starch through a sieve under pressure. That starch is often combined with flavoring to sweeten the pearls. Dried tapioca pearls (like these) must be cooked prior to eating.
The Story Behind the Boba
In the 1980s, one Taiwanese tea stand had the bright idea of adding tapioca pearls to their frothy tea drinks to create imaginative and tasty beverages. Since these drinks had bubbles at the top (the froth) and at the bottom (the pearls), they became known as bubble tea. Today, "bubbles" more commonly refers to the tapioca pearls in the tea. Bubble tea is especially popular in Taiwan, although it is enjoyed throughout the world. It's a favorite of many of our customers, who buy tapioca pearls from us knowing high-quality boba is the secret to making a perfect drink.
Boba tea can be prepared with almost any flavor, and served hot, cold, sweetened, with cream, with milk, or plain. However, the essential element of this versatile drink is the black tapioca pearls that sink to the bottom. Boba tea is known by many names, including bubble tea, black pearl tea, pearl milk tea, and tapioca tea.
Other Ways To Enjoy Boba
Bubble tea isn't the only way to enjoy boba! These chewy tapioca pearls are also delicious in other beverages, like smoothies and slushie drinks. Try a scoop of boba pearls in your iced coffee for an interesting spin on your favorite energizing beverage. They can also be paired with Asian desserts such as baobing (shaved ice) or grass jelly. Boba pearls make a fun topping for frozen yogurt and ice cream, as well!
How to Store Boba Pearls
Dry boba: Uncooked tapioca pearls can be stored at room temperature for up to one year.
Cooked boba: We recommend enjoying boba pearls within a few hours of cooking, although it can keep in the refrigerator for a few days. Store it in a simple syrup in the fridge. As time passes, the texture of the boba will change as it begins to lose its gummy consistency, so consuming it sooner is better than later.
Ratings & Reviews
This is the best Boba!! My family loved it we will definitely order again.I was also shock how quick it ship!!
Maria
, Adelanto, CA
These are perfect for our shop!
Richard
, Talking Rock, GA
This order was shipped to a niece in Japan. She absolutely loved it! I was amazed at how fast it was shipped. Thank you.
Connie
, Pinellas Park, FL
I love this product and being able to make my own bubble tea at home. The only reason I gave this product 4 stars instead of 5 is because at least a fourth of the bag was powder instead of pearls when I opened it.
Glenda
, Conover, NC
Ingredients
Tapioca Starch, Water, Caramel Flavoring. Packaged in the same facility as peanuts, tree nuts, wheat, soy, and milk products.
Nutrition Facts
Serving size 28g (~1 oz.)
Amount per serving
Calories
64
Calories from Fat
%DV
Total Fat
0g
0%
Saturated Fat
0g
0%
Cholesterol
0mg
0%
Sodium
22mg
1%
Total Carbohydrate
16g
5%
Dietary Fiber
0g
0%
Sugars
0g
Protein
0g
Vitamin A
0%
Vitamin C
0%
Calcium
0%
Iron
0%
More Info
Store at room temperature for up to 1 year.
Country of origin: Taiwan
ID: 7322