Greeting Cards
Giving someone a nutty gift? With your order, you can include a cute greeting card for only $3 extra, and we'll stick your own message inside.
Most of them are completely blank inside, while a few have a short message on the top flap inside, above where your own message will show up.
Here are the cards we currently offer:
happy holidays: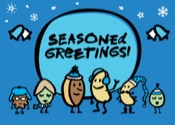 inside:
Happy Holidays!
merry christmas:
happy birthday: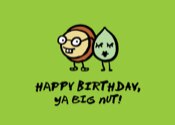 inside:
Happy birthday, you nut!
congrats :
happy chanukah:
thank you: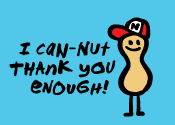 thinking of you: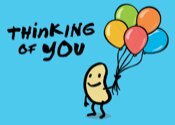 inside:
Thinking of You
get well:
happy anniversary:
inside:
Happy anniversary, you nuts!
with sympathy: