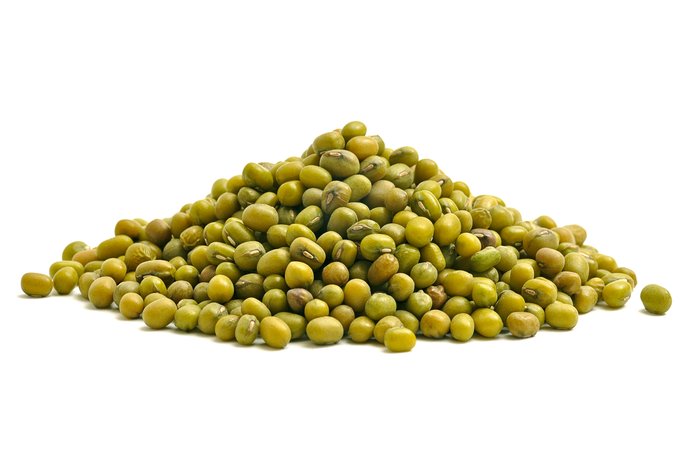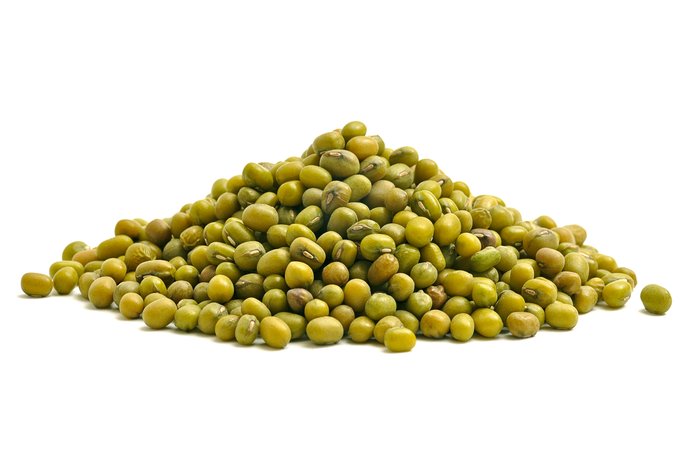 Organic and all natural organic Mung Beans. Cook in soups, stews, or by themselves. Makes for an extremely healthy side dish. They can also be used for growing sprouts.
How to Prepare Mung Beans
Stovetop directions: Combine desired serving of beans with water and a tiny bit of oil or stock. Bring the beans to a boil, reduce the heat, then cover and simmer until beans are tender, 30 to 60 minutes. Check the beans occasionally to see if they are covered with the cooking liquid. If there is so much liquid absorption and evaporation that the top of the beans becomes exposed, add very hot tap water to the pot to cover the beans.
Ratings & Reviews
I buy these because I use them to create mung bean sprouts. They are so easy to make. First I rinse off the mung beans then I place 1/2 in a glass jar with a cup and a half of water and put it on the counter overnight. In the morning I rinse them and throughout the day I rinse them so that they do not get dried out. In a day or two they have sprouted. They are good on salads and in sandwiches and with humus.
Elise
, North Arlington, NJ
These are my go-to sprouting mung seed. Never fails in their growth and deliciousness.
Diane
, Peabody, MA
Sprouts on there way ! Can't wait to eat them!
Bethany
, Battle Creek, MI
I love these Organic Mung Beans, I make my own Mung Bean Sprouts. I never knew how easy it was to make them. I took a quart size glass jar, measured 1/2 cup of Mung Beans into the jar and added 2 cups of filtered water. Put on cheese cloth on the top and set it on the counter overnight. The next day, drain the water out...and as the day progresses pour a cup or so of water into the jar, swish it around and drain the water out. I rinse and drain them every few hours so that they don't dry out and in two to three days, I have sprouts! They need to be rinsed before storing them in the refrigerator with a piece of paper towel covering them and then a plate covering them in a shallow dish. They last up to one week like that. They are great on salads and good to add to stir fry or just eat them with a spoon. They are delicious, and good source of alkaline food to balance your PH.
Elise
, North Arlington, NJ
Ingredients
Organic Mung Beans. Packaged in the same facility as peanuts, tree nuts, soy, and milk products.
Nutrition Facts
Serving size 28g (~1 oz.)
Amount per serving
Calories
97
Calories from Fat
3
%DV
Total Fat
0g
0%
Saturated Fat
0g
1%
Cholesterol
0mg
0%
Sodium
4mg
0%
Total Carbohydrate
18g
6%
Dietary Fiber
5g
18%
Sugars
2g
Protein
7g
Vitamin A
1%
Vitamin C
2%
Calcium
4%
Iron
11%