Snickerdoodle-Type Coffee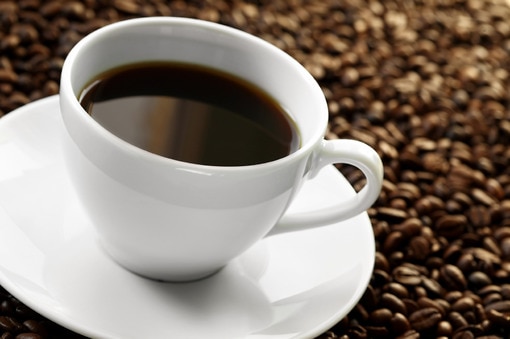 ---
Our Customers Thought
Perfect
Mark
, Randallstown, MD
July 15, 2015
This is my husbands and my favorite coffee. We drink this almost daily. Good treat without all the sugar calories.
Donna
, Picayune, MS
December 18, 2014
I'm having my first cup of your Snickerdoodle coffee. It did not disappoint. I'd ordered another cookie doodle from another merchant and it didn't cut the mustard. The real test will be when my husband wakes up and gives it a try! Muchisimas gracias. I can't wait for my 2nd cup!
Ana
, El Paso, TX
December 15, 2013
We received our shipment yesterday and have already enjoyed some of the wonderful snickerdoodle coffee. My son, who has discovered artisan baking, can't wait to use the teff flour and we all enjoyed the veggie chips (Thank you). BY the way we also loved the great box all the goodies came in. We will be ordering again soon. Donna Gardner
Donna
, Edwardsville, IL
July 3, 2013
I ordered the Marshmallow bits (A childhood dream!), Snickerdoodle coffee for the husband (He loves it and I plan to order more fairly soon), The green apple drops are amazing.. as well as the hot tamale candies which taste sooo much better than the boxed stuff. I'm definitely pleased with everything I received and the packaging is adorable!
Katie
, McKinney, TX
January 31, 2013
Thank you tremendously for your quick and efficient delivery of my order. So, So, glad I took extra time researching on the web ---where to find Snickerdoodle coffee!!! Ever since my Sister's mother-in-law closed her kitchen shop in Montana six (6) years ago, where I got my supply of this heavenly coffee, I've been without with no other flavor matching the test. I treated myself Sunday while doing Christmas wrapping with a pot of this fabulous snickerdoodle and it over met my expectations. Bravo, Jeffrey and the Nutty family! You guys have got my business from here on out. I purchased extra to give to family as part of their Christmas. Can't wait till Christmas morning when I surprise them with a fresh cup of this brew ,they too have been without this flavor, only to know when presents are opened that they will once again have their own bag to enjoy! Again, Thank You, Thank You! Have the Merriest of Christmas from a Southern Girl whose hooked on the Nutty's Family Products
Kathryn Henderson
, Sanford, North Carolina
December 19, 2011
Your coffee flavors are amazing! I will definitely be ordering from you again! :)
Jenny
, Orlando, Florida
September 29, 2011
Hi nuts online family This was my first time ordering your coffees. I ordered the snickerdoodle coffee and the chocolate peanut butter coffee. I just wanted to say that when I opened up the order I could smell the coffee. It smelled so good that I decided to make a pot for my fiance and I. It's the best coffe ever, and you guys weren't kidding about it tasting like a real snickerdoodle. We're looking forward to trying the chocolate peanut butter coffee. You guys rule!!!!!!!!!!
Evelyn
, Costa Mesa, California
February 11, 2011
Coffee I shall not import no more, for it's you Nuts Online. I've found and, come to adore. Your coffees are fill with heavenly bliss. Importing those other coffees I sure wouldn't miss! Yours is fill with flavor, aroma so sweet.This was a wonderful gift and,a sure nutty treat! As you can see your coffee has made me Nut Nut Nutty! Now let's get serious. I was away for the holidays, upon my return I had a package waiting for me. When I opened it. I saw coffee and I'm standing there saying to myself . Yep just another coffee, I'm going to donate or discard ,but it was the aroma that was bursting out of the box that grab my attention. I became curious. Fixed me my first cup of Snicker-doodle . I couldn't believe it! I was in utter dis belief . I then placed a call to my relative in New York who sent your package to me. I kept asking her over and over was she certain that this coffee came in it's original package, or did she order it from somewhere else ,and placed it in this (Nuts Online) bag,so I wouldn't know the real placed she purchased it from. I jumped online did my research and sure enough your products were real,and more surprising . I was drinking rich and flavorful coffee from a company that is based right here in America. I am a snob when it comes to certain things, and I usually have my coffee imported from other countries for the past(26 years) I asked my relative where was she all this time to introduce me to your brands. I took the snicker-doodle along with the simply sinful, Butter finger, and Jamaican Royal nut to my company and had my employees sample it. It was so delicious to them... and my Assistant who is a Starbucks fanatic , Or shall i say was ? :) left her Starbucks cup of coffee, sitting in the office all day and kept drinking the ones from your company I took into the office. I will no longer have my coffees imported. I am truly happy and excited that I was introduced to your products. I have spread the word, you made a believer out of this tough guy , and I will surely start doing business with your company from now on. Thanks, D.Levine
D.Levine
, Holmby hills, California
January 20, 2011
Ingredients
Packaged in the same facility as peanuts, tree nuts, wheat, soy, and milk products.
Storage
Store at room temperature for up to 6 months.
Country of origin: Colombia