Gluten-Free Mixed Nuts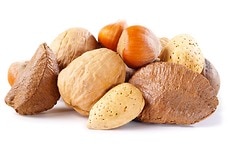 Mixed Nuts (In Shell)
$6.99/lb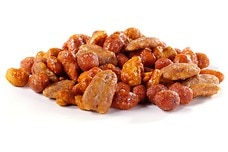 Butter Toffee Mixed Nuts
$12.99/lb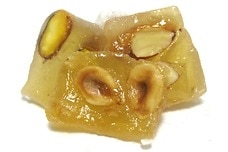 Mixed Nut Turkish Delight
$7.99
12oz box
Our commitment to gluten-free products
While we've always sold naturally gluten-free products, we've gone a step farther to offer an even wider range of trusted, affordable, and certified gluten-free products.
We analyzed ingredients, vetted suppliers, and got facility certificates ensuring non-contamination of ingredients and production aids.
We completely segregated our production lines to eliminate any possibility of cross-contamination.
We established policies and procedures to ensure compliance and randomly test products in our gluten-free production room.
Not only do we voluntarily comply with USDA federal guidelines, but we're also certified by the Gluten-Free Certification Organization.
We show the GF logo on each product page that is gluten-free.
Not sure which type of nut to go with? That's ok…We're here to help :-) Mixed Nuts are the perfect bet, and from there you can decide which is your favorite nut. Our mix nuts are a deluxe assortment, without peanuts. You can purchase mixed nuts in the shell and out of the shell, roasted, with or without salt. And if you want something even sweeter, then definitely go for our butter toffee mixed nuts!
We also offer Wholesale Mixed Nuts.