8 Caffeine-Free Foods that Give You Energy
We all know someone who is never seen without a mug of coffee clutched in one hand. Indeed, caffeine is the most commonly used psychoactive drug in the world (Majithia, 2007). The downside of using caffeine is that it can cause your energy to crash once its effects wear off. Plus, caffeine makes many people feel jittery or uncomfortable. Add that to the well-documented negative effects of caffeine on sleep (particularly if you drink caffeine after noon), and it simply doesn't seem like an appealing energy booster anymore. Fortunately, there are caffeine alternatives. These all-natural choices can elevate your energy without causing you to crash later in the day.
Peppermint
Peppermint is known for its distinctive scent and flavor, but it may also provide your body with a natural energy boost. Some research suggests that simply smelling peppermint can improve concentration and memory (Aratani, 2007). If you're dragging mid-afternoon, suck on a peppermint candy or chew some spearmint gum. Not only will your breath smell fresher, but you may also perform better at work.
Ginseng
Ginseng is a fleshy root that is cultivated in Asia and North America. Used in traditional Chinese medicine for centuries, ginseng has been gaining popularity as a natural energy booster. In several scientific studies, ginseng extract has been shown to reduce fatigue and improve energy levels (O'Connor, 2012). So how can you incorporate this beneficial compound into your diet? Ginseng extract is available in dried or powdered form. It is often brewed in hot water to form an herbal tea with energy-elevating effects.
Cayenne Pepper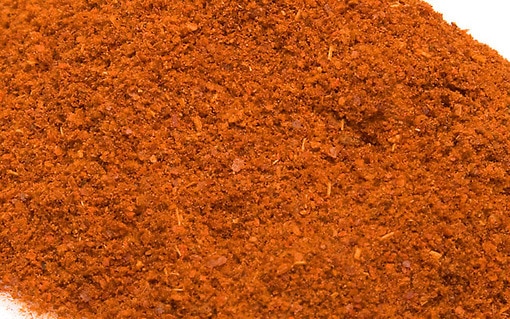 Cayenne pepper is fiery, but it revs up your metabolism and can boost your subjective feelings of energy. This hot pepper is a natural alternative to caffeine, but its burning effects aren't for the faint of heart. To harness the benefits of cayenne pepper, add a pinch to lemonade or your morning tea.
Ginger Root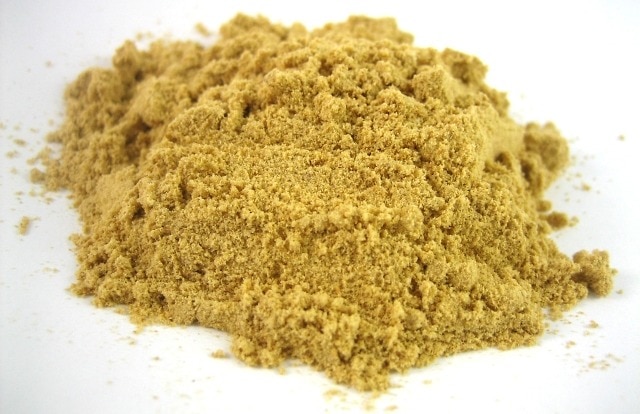 Ginger root has numerous beneficial effects on health that can lead you to have an all-natural energy boost. First, ginger has been shown to improve cardiovascular functioning and reduce inflammation (Nicoll & Henein, 2009). The increase in blood flow allows more oxygen to reach your tissues, naturally elevating your energy levels. Additionally, ginger appears to have the ability to modulate blood glucose levels. The midday crash in your energy levels is often due to blood sugar levels abruptly dropping. By keeping blood sugar more stable, ginger can result in an energy boost. There are several ways to increase your ginger consumption. Brewing a ginger tea is perhaps the best way to harness its beneficial effects. Alternatively, grating ginger root over your lunch salad or adding ginger to a stir fry can help you stay more alert.
Roasted Sesame Seeds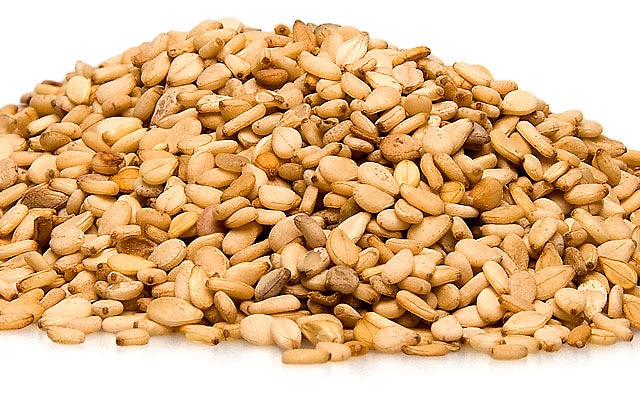 Coenzyme Q10 is required for your body to produce ATP, its primary energy molecule. Failure to get enough coenzyme Q10 can leave you feeling sluggish and lethargic (Stocker, 2012). Eating an ounce of sesame seeds gives you 0.7 mg of coenzyme Q10, which can provide a natural energy boost. Soybean oil (or soy lecithin powder), peanuts, and pistachios are other excellent sources of this energizing compound.
Tempeh
Tempeh, a fermented soy product, is rich in L-carnitine. L-carnitine helps your body turn fat into energy and can result in a natural energy boost (University of Maryland Medical Center, 2014). Plus, some research suggests that taking L-carnitine may improve your memory and concentration abilities (Sanders, 2002).
Tuna
Fatty fish are an excellent source of vitamin D, the so-called "sunshine vitamin." Vitamin D has been shown to improve energy levels, particularly in people suffering from chronic fatigue (Ostler, 2016). Additionally, getting enough vitamin D may reduce levels of the stress hormone cortisol and may lower blood pressure. Fatty fish such as salmon, tuna, mackerel, sardines, or herring are excellent sources of vitamin D. If you are vegetarian or don't eat fish, try to get more vitamin D through dairy products or other fortified foods.
Kale
Dark leafy green vegetables are nutritional powerhouses, but they are particularly helpful because of their high content of B vitamins (Harvard T.H. Chan School of Public Health). B vitamin complex consists of eight vitamins: thiamine (vitamin B1), riboflavin (vitamin B2), niacin (vitamin B3), pantothenic acid (vitamin B5), pyridoxine (vitamin B6), biotin (vitamin B7), cobalamin (vitamin B12), and folic acid (vitamin B9). Collectively, these vitamins help your body extract energy from food (U.S. National Library of Medicine, 2014). Eating more B vitamins can make you feel more energized and less fatigued.
For the best energy boost, enjoy a midday salad with plenty of leafy green vegetables. This could include kale, Swiss chard, spinach, mustard greens, rapini, or turnip greens. For an extra hit of B vitamin complex, top the salad with chickpeas and green peas.
Revitalizing Recipes
The following recipes are formulated to give you a boost of energy that is derived entirely from its natural ingredients. Enjoy a healthy means of invigoration and try these recipes today!
Invigorating Snacks and Food Stuffs
These ingredients and snacks are a great way to enjoy a midday boost of energy and attention as you enter your afternoon lull.