6 Natural Beauty Products Already in Your Kitchen
When you're shopping for beauty supplies, you can spend hundreds of dollars on tiny bottles of lotions and potions from a specialty store. Or, you can raid your pantry at a fraction of the cost. Many people are surprised to find that everyday household items work well as beauty products. And, since these products are all-natural and contain no harmful chemicals, everyday kitchen items are particularly useful for people with sensitive skin. In addition, they contain no fragrances or dyes that may cause irritation. So take a spin around your kitchen to pull out the following items that can help you transform your look.
Avocado
Avocados are full of rich, healthy fats and are also an excellent source of antioxidants such as carotenoids. Carotenoids, including beta-carotene, lycopene and lutein, are commonly added to beauty products as an "anti-aging" compound (Anunciato & da Rocha Filho, 2012). For a luxurious facial mask, mix half of a ripe avocado with a heaping tablespoon of Greek yogurt, 1 teaspoon of honey and 2 tablespoons of hot water. Apply the mask to your face for 20 minutes before washing it away for clearer, smoother skin.
Oatmeal
Oatmeal is another everyday kitchen item that is often added to high-end beauty products. The reason? Oatmeal is a source of saponin, a natural compound with mild cleansing properties (Kurtz & Wallo, 2007). Plus, oatmeal has a slightly gritty texture that makes it the perfect exfoliant; it removes dead skin cells without being harsh on healthy skin. To create an oatmeal mask, mix ⅓ cup oatmeal with ½ cup hot (but not scalding) water. As the mixture thickens, add 2 tablespoons of honey for a natural moisturizer. Apply the mask to your skin and let it sit for 10 minutes before rinsing with warm water.
Coconut Oil
Coconut oil is packed with healthy fats that are great for your skin. This incredibly versatile oil is a solid at room temperature but turns to liquid at around 76 degrees Fahrenheit (Burns, 2015). Harness the moisturizing benefits of coconut oil by using it as a hair mask. Simply run a jar of coconut oil under the warm water while you're in the shower. Then, after you apply shampoo, scoop up a few tablespoons of the oil with your fingers. Thoroughly rub the oil through your hair from roots to ends. Then, twist your hair into a bun and let it sit for five minutes before rinsing. Don't worry about coconut oil making your hair look greasy; it actually plumps up each individual hair strand without sitting on the surface. Use this mask once a week to keep your hair looking soft and shiny.
Sugar
If your skin has been looking dull lately, it may be due to an accumulation of dead skin cells that have not been sloughed away. Rejuvenate your skin with this homemade body scrub. Sugar is the perfect body scrub material, because it acts as a natural humectant, which means that it pulls moisture from the surrounding environment into your skin, boosting hydration and skin health. When making a body scrub, choose your sugar carefully. Raw (or turbinado) sugar is naturally coarse, making it a great scrub for the body and tough skin of the elbows or feet. In contrast, brown sugar has softer grains that make it gentle enough for use on the face or neck. Mix 1 cup of sugar with olive oil until it forms a thick paste. Adding lemon zest helps it act as a natural cleanser and gives the scrub an appealing scent.
Chamomile Tea Bags
Do you suffer from puffy, red eyes after an inadequate night of sleep? Unfortunately, fluid can accumulate under the eyes, leading to dark circles and puffiness. The good news is that brighter eyes are just a tea bag away. The dried flowers of chamomile are commonly used as an herbal tea, but they also have anti-inflammatory properties when applied topically. Chamomile contains compounds that reduce inflammation (Srivastava, Shankar & Gupta, 2011), which can correct your puffy eyes and dark circles. Simply soak the chamomile tea bags in water for a few minutes before gently squeezing them out and applying them to your eyes. For an even better cure for puffy eyes, place the moistened tea bags in the freezer for 5 to 10 minutes. The cool temperature combined with chamomile's natural anti-inflammatory properties will quickly reduce redness and puffiness.
Lemons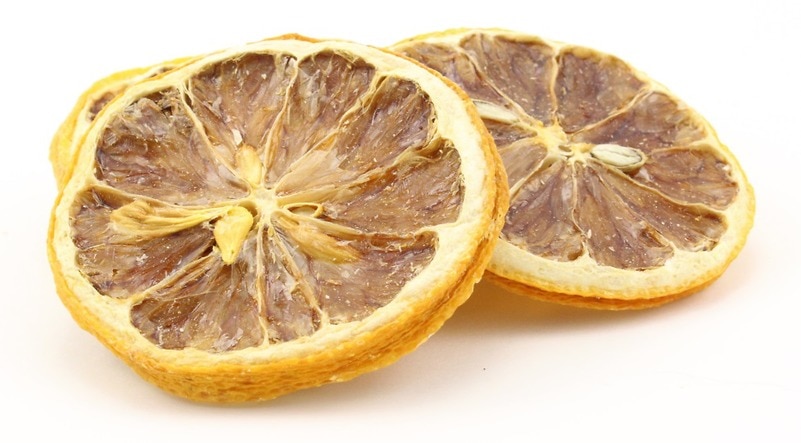 Lemons are naturally antibacterial, meaning that they are a fantastic weapon in the fight against blackheads or pimples. These skin blemishes are caused by the formation of nasty bacteria in skin pores. To fight against the bacteria, rinse your nose, forehead, chin and other problem areas with freshly squeezed lemon juice. The juice will enter your pores and wipe out any blemish-causing bacteria, giving you a fresh and clean look.
Kitchen Beauty Products
If your kitchen is lacking in one of the products mentioned above, take a look below and have the following pantry staples delivered straight to your door!